Eastern North Carolina Business Lender
Raleigh, NC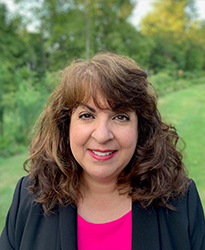 Office/Cell: 919.302.4661 
As Partner Community Capital's (PCAP's) Eastern North Carolina Business Lender, Abby Capote serves the eastern Piedmont and coastal region of the state. She helps small to mid-size businesses obtain financing and access PCAP's other resources.
Abby brings a wealth of knowledge, from financial analysis to business consulting, gained from her twenty-plus years of experience. Before joining PCAP, she was a Loan Underwriter with Carolina Small Business Development Fund, where she analyzed Small Business Administration (SBA) Community Advantage loans, Community Development Block Grants, United States Department of Agriculture offerings and microloans to small and mid-sized businesses throughout North Carolina. As a VP of Commercial Lending at FNB Southeast/Yadkin Bank, she served as SBA Specialist, training other Lenders. Abby also worked for Self-Help Ventures Fund originating SBA 504 loans, helping small businesses start and expand through fixed asset financing and equipment.
Abby holds a Bachelor's degree in Finance from Florida International University and an Associates of Arts degree in business administration from Miami Dade Community College in Miami, Florida.
Abby is bilingual with fluency in English and Spanish.