Credit Analyst/Junior Lender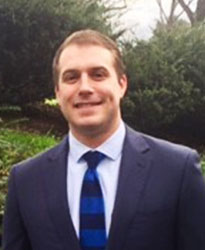 Office/Cell: 336.602.4230
Dionna joined Partner Community Capital (PCAP) in December 2021 in the Winston Salem office Dionna lends to small businesses and assists other Partner Community Capital (PCAP) lenders in analyzing lending opportunities. As PCAP's credit analyst, she inputs financial information for metrical analysis of potential loan quality.
Prior to joining PCAP, Dionna was a PPP Audit Dept Trainer & a department SBA Liaison. Her main function was to educate the department on identifying fraudulent loan applications and updating internal systems for compliance. Prior to that Dionna was employed with different local banks as a credit analyst, quality analyst, then later underwriter. She also works part time as a tax preparer for Turbotax. Dionna has worked in finance for the majority of her career.
Dionna graduated with an undergraduate degree in Finance from WSSU, and later went back to complete her MBA from there as well.