SVP and WV Market Manager Fairmont, WV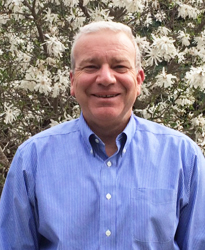 Office: 304.333.6743
Cell: 304.288.0340
Kevin O'Connor joined Partner Community Capital (PCAP) in April 2015 in the role of West Virginia Business Lender. He brings over 20 years of bank management and lending experience and is passionate about working with small business owners.  He has assisted companies in both West Virginia and Alaska in various industries, including tourism, retail, logging, agriculture, and professional services. Through his support of family-owned businesses, Kevin has also developed a keen understanding of what's required to successfully operate a farm, a home cottage, and an e-commerce site.
In addition to his finance background, Kevin brings 5 years of public accounting knowledge to PCAP. He has helped numerous entrepreneurs prepare and analyze financial statements, set up Quick Books, conduct audits, and file tax returns.
Kevin also serves on the Board of Directors for the Fairmont Community Development Partnership. He received degrees in accounting, finance, and business administration from the University of Maryland University College and Eastern Washington University.