West Virginia Business Lender
Charleston, WV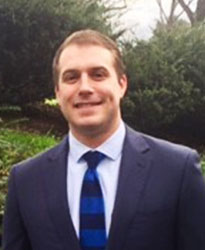 Office/Cell: 304.575.1462
Justin White joined Partner Community Capital (PCAP) in February 2017 as a West Virginia lender. He works with small businesses and entrepreneurs to provide financing that supports triple-bottom impacts in communities across the state.
Before joining PCAP, Justin worked as a commercial lender for a large financial institution. He has experience lending to a range of industries including tourism, hospitality, manufacturing and professional services.
His passion for the outdoors and conservation led him to move outside of private banking and join the PCAP team to pursue the mission of both economic and environmental vitality in his home state.
He received a B.S. in business administration from West Virginia University.