For Investors – Invest for Impact
By supporting the work of Partner Community Capital™ (PCAP), institutions and individuals can invest for impact in Appalachian and Southeastern communities.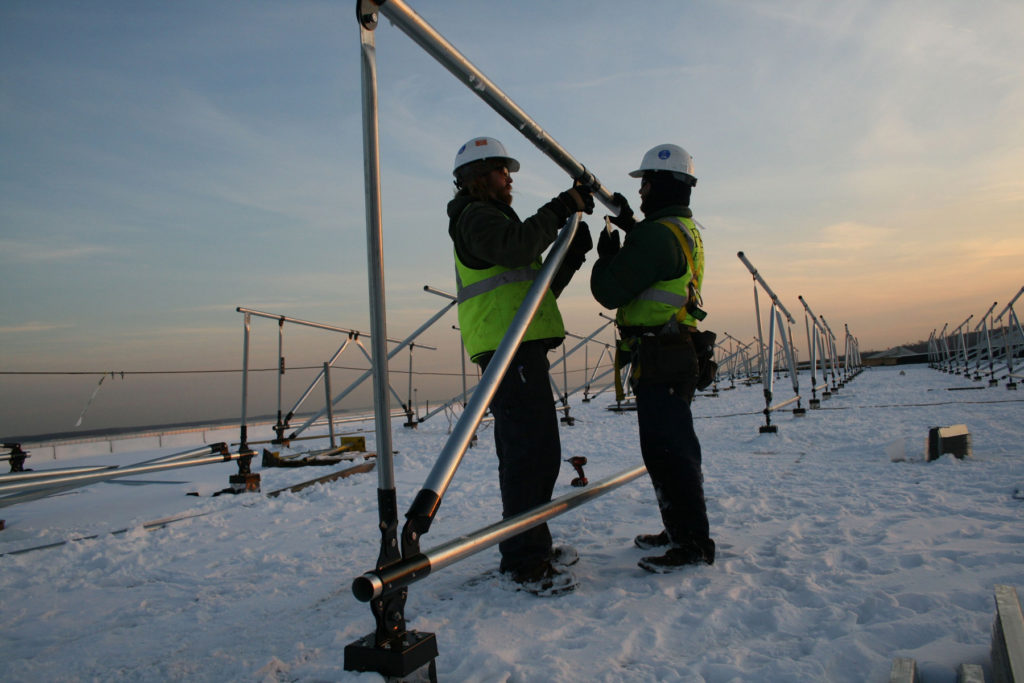 Why invest in Partner Community Capital?
We reach and support entrepreneurs who deserve a fair shot.
We believe a business owner's gender, skin color, or geography shouldn't determine their destiny.
Over 50% of PCAP's borrowers are women or people of color.
Over 85% of our loans reach small businesses located in rural or economically distressed census tracts.
Our small business and non-profit borrowers generate significant, positive social and environmental impact.
They have:
Created or retained over 7,100 jobs in communities where every job matters;
Grown and delivered millions of lbs. of fresh locally grown produce and pastured meats to consumers;
Expanded and supported vital childcare and health care services in underserved communities;
Addressed climate change by reducing energy consumption through clean energy and energy efficiency;
Diversified economies long dependent on resource extraction; and
Found new uses for historic structures on small-town main streets in Appalachia.
We document these impacts in our annual Impact Reports, as well as through periodic reports to institutional investors.
We believe that partnership is important.
By working with community partners, we are able to address gaps in the entrepreneurial ecosystem with strategic initiatives. These pair flexible financing with strategic advisory services, so disadvantaged entrepreneurs and displaced employees can become homegrown entrepreneurs.
We know advisory services are key to successful lending.  
PCAP raises philanthropic dollars so we can provide our small business clients with "big company" strategic advice – on digital marketing, financial management, product development, and more. Annually we deliver more than 4,000 hours of advisory services to hundreds of companies, at no cost to them.
We have a record of success.
PCAP has put over $100 million to work in 550+ small businesses and non-profits (as of 6/30/21), while maintaining low loss rates. We credit our success to careful underwriting and the strategic advisory services we provide to our borrowers.
We maintain a ★★★ A+ Policy Plus rating from Aeris ®, a third-party auditor of community development financial institutions.
PCAP manages over $60 million in capital raised from private foundations, financial institutions, public agencies and individual impact investors.
We invite you to earn modest financial returns while helping to build equitable and environmentally healthy communities in rural and underserved regions of Appalachia and the Southeast. 
To learn more about impact investing, please contact Marten Jenkins, CEO & President at 681.252.4276, or via email.
Individual impact investors and family offices invest in Partner Community Capital (PCAP) via our Community Impact Notes.  100% of Community Impact Note proceeds are used for lending to Partner Community Capital borrowers.
Our Community Impact Notes carry terms of up to 10 years and are offered to accredited investors as unsecured senior debt with general recourse to Partner Community Capital. Interest is paid semi-annually (or, at the investor's election, donated to PCAP), and principal is repaid at maturity. The minimum investment amount is $25,000. Interest rates are fixed for the term of the Community Impact Note, and rates offered on newly issued Community Impact Notes change from time to time.
The Community Impact Notes are not deposits, and they are not insured by the FDIC or any other state or federally regulated agency or institution.  Community Impact Notes have not been registered under federal securities law in reliance on exemptions provided by Section 4(a)(2) of the Securities Act of 1933 and Rule 506(c) of Regulation D promulgated thereunder. The Notes have not been recommended or approved, nor has any determination been made with respect to our reliance on that exemption, by the U.S. Securities and Exchange Commission or any state securities commission.
Prospective investors are advised that this not an offer to sell, nor a solicitation of an offer to buy, any security or investment.  Offers are made exclusively by the Offering Memorandum and the Application to Purchase Note that accompanies it.  All investors must review the Offering Memorandum (including the Appendices attached thereto) before considering an investment with Partner Community Capital.  An investment in the Community Impact Notes is subject to certain risks, which are described in the Offering Memorandum.
View the Offering Memorandum and current Interest Rates.
Download the Application here.
To learn more about investing in Partner Community Capital, contact Marten Jenkins, CEO at 681.252.4276 or via email.