Borrow Money Through Flexible and Responsible Business Loans
Partner Community Capital™ (PCAP) lends to small businesses and non-profits so they can grow their operations, increase profitability, create employment opportunities, and have a positive environmental and community impact. Borrow money from our CDFI to grow your business today.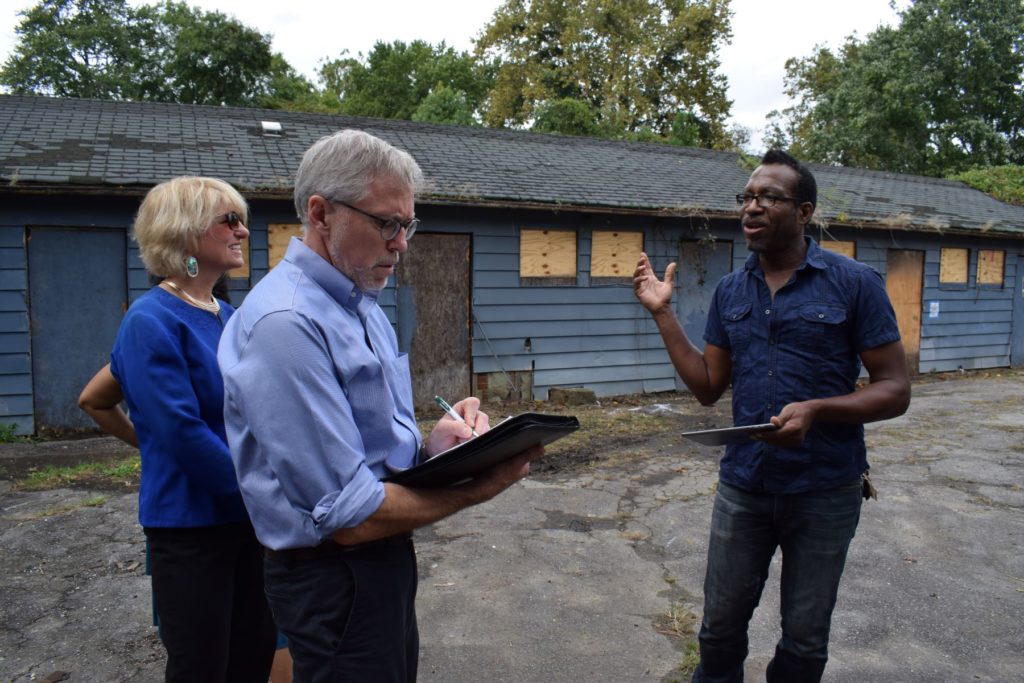 Here's How to Apply For a Loan:
$25,000 to $1,000,000 – or more through special enhancement programs (see below).  A PCAP loan is frequently part of a larger financing package that may include other loans, grants, tax credits, or alternative forms of financing. 
Senior or subordinated debt. PCAP can provide the gap financing that's hardest to find, leveraging traditional debt from banks and other lenders. We commonly partner with banks and other lenders. 
Our interest rates are fair. We price our loans based on risk. To determine risk, our lenders examine the business' past profitability and cash flow, the loan purpose, strength of collateral, and the borrower's credit history. 
We're not here to compete with banks. We always encourage entrepreneurs to obtain the lowest cost capital they can, from a traditional lending institution if possible. We're willing to take more risk and, so, our interest rates are usually higher than traditional lenders.
Real estate
Business acquisition
Fixed assets, such as equipment, fixtures, and technology
Working capital to grow sales through increased inventory, hiring, or marketing
Renewable energy and efficiency projects, including installations and improvements, PPA and C-PACE financing
We look at each project on its own merits and structure loan payments to match the business cash flow or project. Here are the general guidelines:
Working Capital Loan: 1-3 years.
Equipment Loan: 3-10 years.
Real Estate Loan: up to 20 years.
Credit Enhancements & Guarantees
We charge an origination fee typically 1% – 2% of the loan amount, depending on the type and complexity of project. Borrowers pay all loan closing costs, such as filing fees, attorney's fees, environmental due diligence, and fees for multiple disbursements. The origination fee and loan closing costs can be financed, at the option of the borrower, as part of the loan.
PCAP is an Equal Opportunity Provider. We do not discriminate on the basis of race, color, religion, national origin, sex, marital status, or age (provided the applicant has the capacity to enter into a binding contract); or because all or part of the applicant's income derives from any public assistance program.
We'll ensure you get the right loan for your needs. PCAP lenders take the time to understand your business and design a financing plan that meets your goals and ability to repay. Contact the Lender in your region:
Eastern North Carolina & Triangle
Central North Carolina & Appalachian Virginia
Western North Carolina & Appalachian South Carolina
Northern West Virginia & Eastern Panhandle; Appalachian Ohio & Maryland
Southern West Virginia & Eastern Kentucky