Renewable Energy Systems and Efficiency
Renewable energy and efficiency represent a significant opportunity to enhance profitability, resilience, safety, comfort, customer loyalty, and the health of the surrounding community.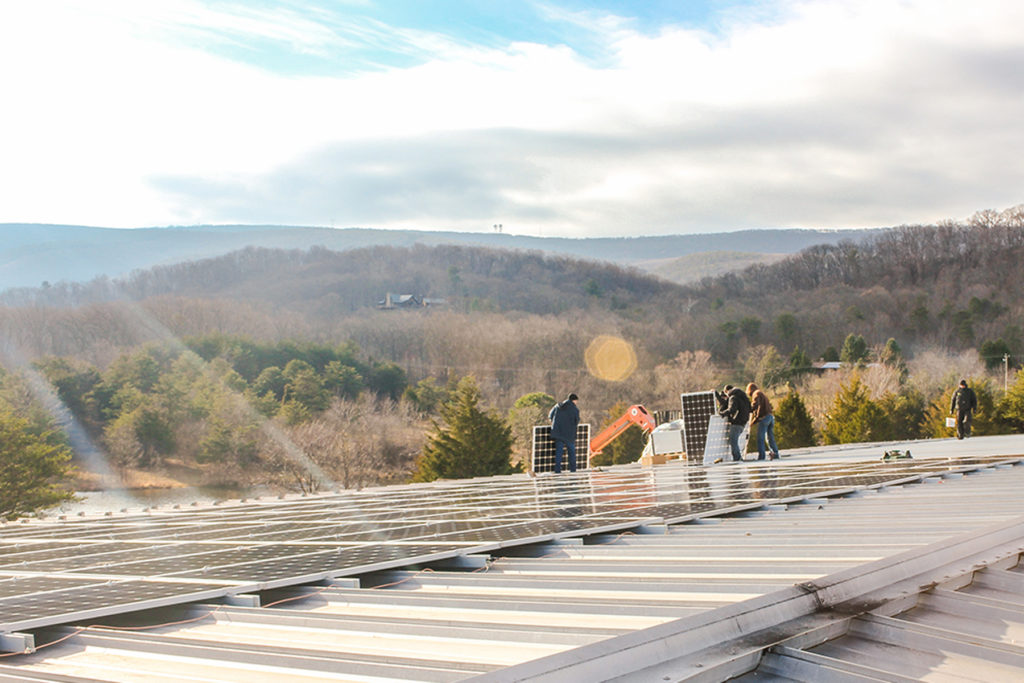 Partner Community Capital™ delivers targeted technical assistance to help small businesses, farms, nonprofit organizations and municipalities take control of their energy costs and advance a diversified energy economy in central Appalachia and the Southeast.
We've helped a range of commercial enterprises invest in lighting and equipment upgrades, whole-building renovations and adding renewable energy systems such as solar and agricultural waste-to-energy systems by providing business support services such as advice, hands-on project development assistance and project financing. Assistance can include:
We also support clean energy companies such as solar installers directly with small business loans for working capital, equipment, and even real estate acquisition. Whether you're a business, nonprofit, municipality, vendor, investor or another lender, we can work together.
Mini-Grants for Solar and Energy Efficiency Assessments
Partner Community Capital™ has funding for solar and energy efficiency assessments. Solar and energy efficiency improvements can reduce utility bills, improve productivity and asset value, and provide tax credits – making businesses more profitable. Eligible businesses and farms can get mini-grants to evaluate the potential energy savings and secure project funding. The assessment program is funded, in part, by USDA. Applicants must meet eligible area and size requirements.
Funding is limited. Contact us to check eligibility and apply.
For more information, contact our Energy Program Manager Maddie Coffman at: mcoffman@partnercapital.org | (681) 252-4283.
Partner Community Capital™ serves West Virginia; North Carolina; the Appalachian regions of Maryland, Ohio, Kentucky, Tennessee and Virginia; and parts of South Carolina and Georgia. If you're not in this service area, don't worry. We have relationships with similar organizations across the country. Feel free to reach out and we'll direct you to a great local resource.