Program Manager, WV Women's Business Center
Fairmont, WV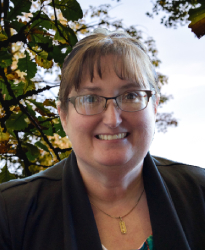 Sonja started her career in the public sector working in asset management for real estate investment trusts (REITs). She then transitioned into project management of industry-specific software implementations and launch.
After relocating to West Virginia from the DC area, Sonja shifted to a different arena as the finance director for a non-profit public theatre. From there, she moved into higher education at West Virginia University and worked in several positions. She further developed her grant and program administration skills as the interim director for Osher Lifelong Learning Institute (OLLI) at WVU, program director for WVU's applied innovation center known as the LaunchLab Network, and finally as a manager in the Shared Service Center.
Sonja holds various certifications and degrees in telecommunications, accounting, and theology. Currently, she is pursuing her MS in Forensic Accounting and Fraud Examination at WVU.