River's Edge Treehouse Resort
When Laila and Doug Mortimer moved to Robbinsville, North Carolina, Laila was moving home. She grew up in Graham County, and her family has been in the area for more than 200 years, so she knew all that it had to offer.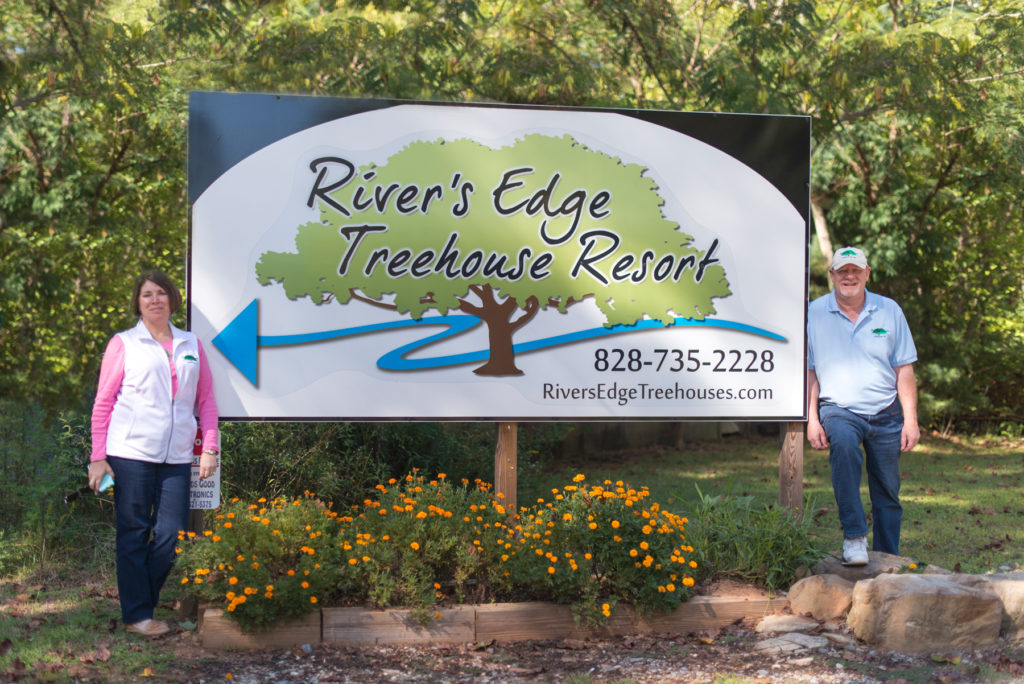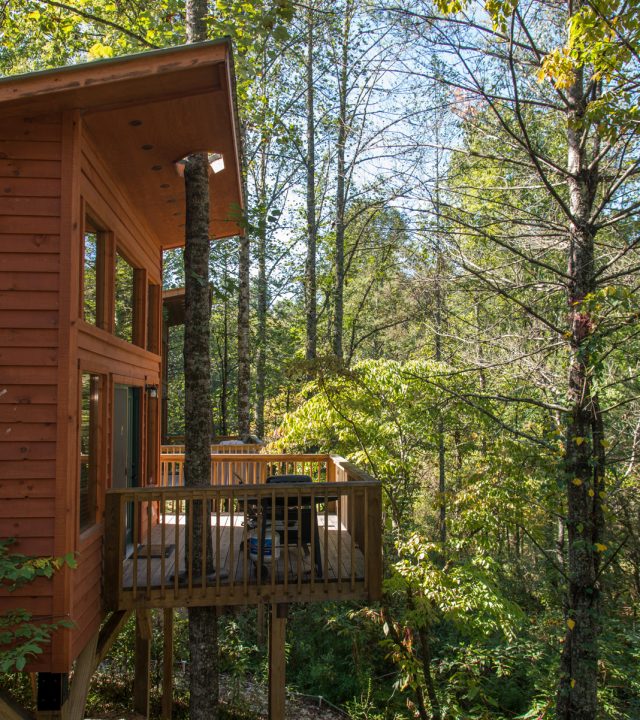 But as they watched thousands of tourists come to Graham County—to enjoy hiking trails, multiple rivers for water sports, and the 11-mile "Tail of the Dragon" that draws motorists to drive along the scenic views offered by the Great Smoky Mountains and Cherokee National Forest—they realized Graham County was missing something.
Most tourists who visited Graham County didn't have quality lodging options and left the community to spend the night elsewhere. The Mortimers saw an opportunity to build treehouses among their property's abundant poplars and black walnut trees, and keep tourists in their community overnight.
It is often difficult for hospitality projects in rural areas to find capital from traditional lenders. But, the opportunity to keep more tourism dollars in the distressed county, as well as the Mortimers vision for building with energy-efficient materials and appliances, made their endeavor a perfect mission fit for Partner Community Capital (PCAP).
The Mortimers needed capital to get their business off the ground, but as entrepreneurs new to the hospitality business, they also needed sound advice. So, a small technical assistance grant from PCAP helped the Mortimers contract with an experienced vacation cabin operator out of West Virginia. The couple was able to visit and work hands-on with the cabin owner to learn the ropes of running a successful hospitality business.
We also connected the couple with an experienced marketer to help them refine their marketing plan and build the website they'd need to reach their specific clientele.
River's Edge exceeded its projections in the first year, and has thrived. The Graham County overnight tourists are valuable: they provide needed tax revenue for the county and jobs for three full-time River's Edge Treehouse Resort employees.