Swift Level Farm, a 152-acre historic landmark located in West Virginia's Greenbrier Valley, has been in Jennifer "Tootie" Jones' family since the 1930s. Tootie decided to take up the family tradition of raising cattle nearly 15 years ago, and has since grown the farm to include meat distribution, lodging and agri-tourism, catering and private events.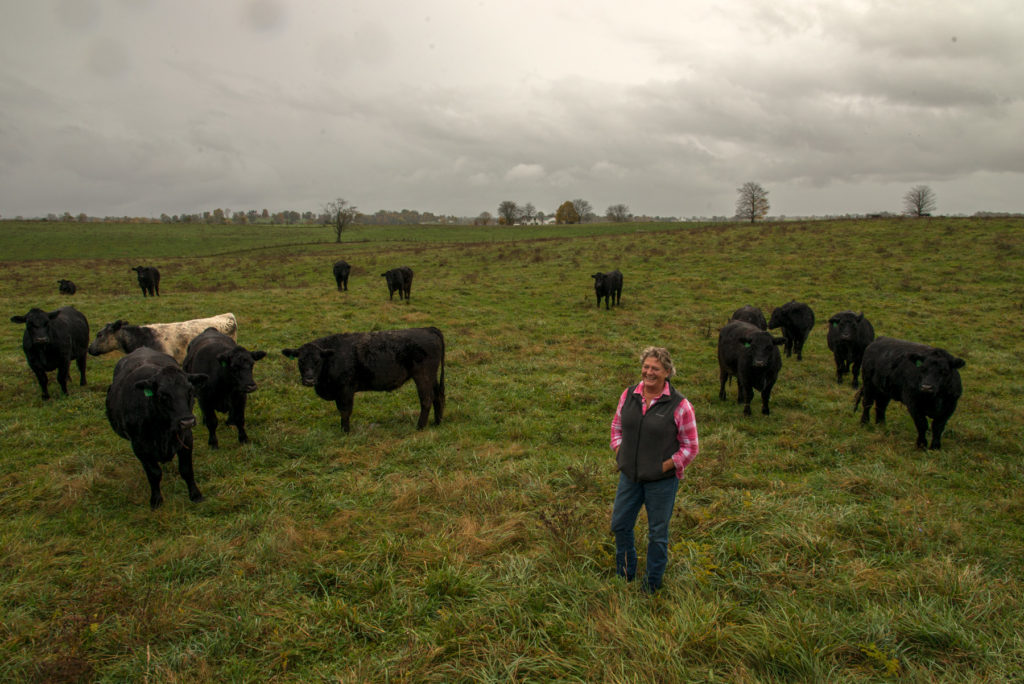 Photo credit: Bill Bamberger.
Tootie is committed to humanely raising high-quality, grass-fed beef. But she quickly learned that the meat business was about more than just raising exceptional cattle. Between buying calves years before they are ready for slaughter, working with meat processors and selling to restaurants, the up-front costs associated with raising cattle are a challenge.
Tootie turned to Partner Community Capital (PCAP) for working capital to build her business. PCAP's multiple loans to Swift Level over several years allowed Tootie to purchase stocker calves and build her herd. We also helped Tootie install an energy-efficient boiler system for Swift Level's historic main house, which extends the event rental and catering season at the farm an extra four months each year.
PCAP's help extended beyond just capital for growth. Tootie also worked with our Value Chain Cluster Initiative (VC2), which helps strengthen and connect local food and farm businesses in West Virginia. VC2 staff helped her develop an in-depth business plan for Swift Level's growth, and Tootie has worked with VC2 to strengthen the network of meat producers, processors, and distributors in the state.
Swift Level Farms is now in its sixth year of successful operations. Its expanding meat sales and distribution, catering, and event rentals now employ two full-time and 11 part-time jobs. Tootie reaches retail customers in multiple ways—some visit the farm, others purchase from her CSA (community supported agriculture) or at farmers markets, and her beef is also available in local stores and on restaurant menus.
Building a local "farm to table" food economy is a multifaceted effort. Tootie's support of a strong local meat network and the quality protein she produces support a range of local businesses—from restaurants to meat processors and distributors—and keep jobs and wealth in the Greenbrier Valley.